Turbo Tool for VAG engine equipped with a Turbo K04 Dynaparts for TTS (MK2) 2.0 Petrol Turbo
Alumnium full black anodized mass.
French manufacturing! By buying this product, you are working 2 French companies
This product is guaranteed for two years!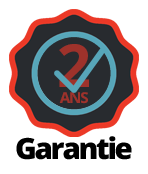 Informations sur le fabricant
Find all my useful tips :
A reactive customer service that listens to you when you need it!
Quality products at your fingertips!
Dynaparts is a French company created in 2011 specialized in car parts for competition. It is also a team of 4 people trained to your service, as well in customer advice as in web design or logistics. Dynaparts.fr offers an online product catalog of more than 90,000 references, a solid partnership with more than 50 renowned brands in the world of car racing and a network of more than 1000 professional customers. We offer import solutions from all over the world (USA, UK, Europe, Japan), a storage area and logistics with the biggest brands through our Bordeaux warehouse.