Turbo manometer fixing kit.
Also called Boost tap, this kit allows the installation of secondary air circuit (example turbo pressure gauge). On vehicles of the first and second generation EA113 powertrain (Audi Seat Skoda or Volkswagen). Motorizations 1.8 TSI or 2.0 TFSI / TSI.
Compatible with Audi A3 8P 2.0TFSI, S3 8P, Leon 1P 2.0TFSI, Golf 5 GTI or Golf 6 GTI or R, Scirocco 2.0TSI or R.
The kit includes:
3 tetons diameter 3mm
3 screw caps
1 machined aluminum support to clipser.
1 clip.
8 cable greenhouses
2 meters of silicone hose
This product is guaranteed for two years!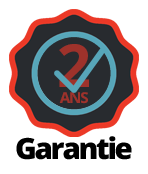 Informations sur le fabricant
Find all my useful tips :
A reactive customer service that listens to you when you need it!
Quality products at your fingertips!
Dynaparts is a French company created in 2011 specialized in car parts for competition. It is also a team of 4 people trained to your service, as well in customer advice as in web design or logistics. Dynaparts.fr offers an online product catalog of more than 90,000 references, a solid partnership with more than 50 renowned brands in the world of car racing and a network of more than 1000 professional customers. We offer import solutions from all over the world (USA, UK, Europe, Japan), a storage area and logistics with the biggest brands through our Bordeaux warehouse.