Throttle body hose 2.0TFSi EA113.
Attention hose élargie pour montage d'un boîtier papillon d'origine.
Hose silicone 4 plis, colliers inclus, fabrication Anglaise.
Exemple de véhicules compatibles:
2.0 TFSI 170cv code moteur : BPJ
2.0 TFSI 185cv code moteur : BWA
2.0 TFSI 200cv code moteur : AXX, BWA, BWE, BPY
2.0 TFSI 220cv code moteur : BUL
2.0 TFSI 230cv code moteur : BYD
2.0 TFSI 240cv code moteur : BWJ
2.0 TFSI 255cv code moteur : CDL
2.0 TFSI 265cv code moteur : BHZ, CDLA
2.0 TFSI 270cv code moteur : CDLB

Ce produit est garanti deux ans !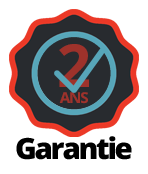 Informations sur le fabricant
Find all my useful tips :
A reactive customer service that listens to you when you need it!
Quality products at your fingertips!
Dynaparts is a French company created in 2011 specialized in car parts for competition. It is also a team of 4 people trained to your service, as well in customer advice as in web design or logistics. Dynaparts.fr offers an online product catalog of more than 90,000 references, a solid partnership with more than 50 renowned brands in the world of car racing and a network of more than 1000 professional customers. We offer import solutions from all over the world (USA, UK, Europe, Japan), a storage area and logistics with the biggest brands through our Bordeaux warehouse.